Jacqueline Schlick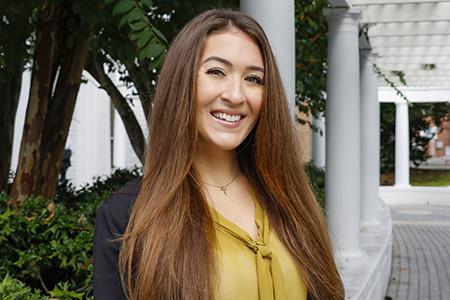 2022 Grad
Undergrad
University of Mississippi
Hometown
Orlando, Florida
Area of Interest
Corporate entertainment law
What do you feel is unique about Tallahassee and/or the College of Law?
The unwavering sense of community and camaraderie at FSU is palpable. The location in the state capital is a launching pad for countless opportunities. As an added bonus, Tallahassee has topography unlike most of Florida—it's hilly, surrounded by many natural trails, and is touched by southern culture.
What has been your most challenging experience in law school thus far?
A big part of any graduate program is honing your skills in time management and balancing responsibilities. There are so many opportunities at the College of Law it's easy to get swept up in how illustrious they all sound, but it's important to prioritize what will likely help you most professionally while still maintaining time to do things you loved before law school.   
Why did you become a student ambassador?
FSU has already overwhelmed me with how much it has given me; it is my honor to be able to serve it in some way. I love meeting new students and figuring out where this next season of life will take them, and I have a passion to walk that journey with them and be a resource in any way that I can. 
Give one fun fact about yourself.
My bachelor's is in creative writing, my master's is in professional journalism and one of my ultimate goals is to become a published novelist.