Joseph Evans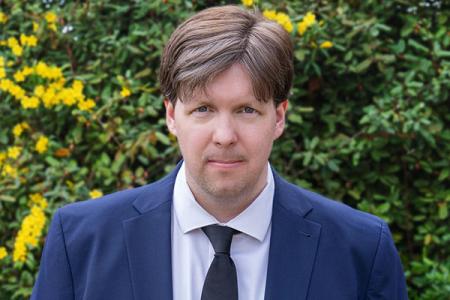 3rd Year
Undergrad
Emory University
Hometown
Columbus, Georgia
Area of Interest
International law, jurisprudence, the law and religion, the law and public policy, administrative law, and criminal law
What do you feel is unique about Tallahassee or the College of Law?
The law school's blending of the law with other disciplines is one of the great discoveries of the Second Year and thankfully still 80 to 90% law-centric.
How have you interacted with our alumni network?
Certain faculty members and employees of the law school have also graduated from the law school. I have enjoyed meeting with these individuals.
Which professor has been particularly helpful to you during your time at the College of Law?
Whenever I have had a question, the right faculty member has emerged with the right answer, at the right time, for which I am most grateful. I am grateful to each of them for their contributions to others and myself.
Why did you become a Student Ambassador?
Gratitude.