Katie Weaver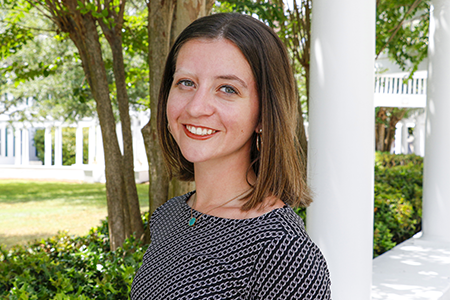 3rd Year
Undergrad
Temple University
Hometown
Lancaster, Pennsylvania
Area of Interest
Family or employment law
Why did you choose the College of Law?
I was interested in relocating to a different (read: warmer) region of the country for law school. Florida State was an affordable option that seemed like it offered a genuinely good balance of strong academics and great quality of life. My expectations were far exceeded and continue to be exceeded every day.
How have you interacted with our alumni network?
I have worked as a student assistant in the Office of Alumni Affairs, which has enabled me to connect with many alumni and learn about their experiences at FSU Law. I have also attended several alumni receptions hosted by our office, each of which is targeted towards a different practice area.
What has been the best experience you have had at the College of Law thus far?
Serving as a class representative on our Student Bar Association; together, my board and I plan events for the law school and work to improve the quality of life for our fellow students. We have been voted the best SBA chapter in the country several times!
Which professor has been particularly helpful to you during your time at the College of Law?
Dean Glenda Thornton was my legal writing professor; this class is one of the most important you'll take in law school, and she was a phenomenal instructor. She has also been a tremendous mentor, both personally and professionally.
What's one fun fact about yourself?
I teach spin classes at FSU's Leach Student Recreation Center. I've been a spin instructor for two years and love exercising in general.