Kortney Lightfoot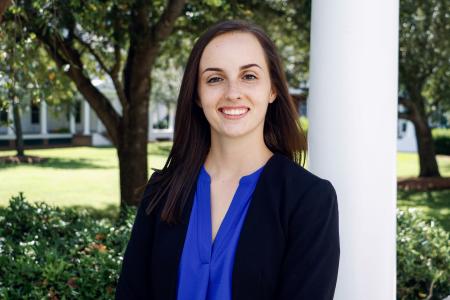 Recent Graduate
Undergrad
Upper Iowa University
Area of Interest
Criminal law
What do you feel is unique about Tallahassee and/or the College of Law?
One thing I think is unique about the College of Law is the connection between students and faculty. The faculty at the College of Law are very welcoming and exceedingly willing to help you with anything you do not understand in their class.
How have you interacted with our alumni network?
I have interacted with the College of Law alumni network by working in the Office of Development and Alumni Affairs and Phonathon in both the fall and spring of my 1L year. Speaking with alumni on the phone about donations to the College of Law and also about my area of law interest allowed me to gain networking connections for future internships.
What has been your most challenging experience in law school thus far?
The most challenging experience in law school thus far was trying to keep my motivation through online classes during the entire year. Experiencing the first year of law school during a pandemic had its challenges, but the professors and my classmates made it better than I expected.
Which professor has been particularly helpful to you during your time at the College of Law?
Professor Cahill was extremely helpful during my fall semester when taking Property. She was always willing to have Zoom meetings and answer any questions I had. She not only answered my questions but also made sure I completely understood her answers to the questions I had. She also had a six-hour review session with my class before we took our final.