Sarai Glaze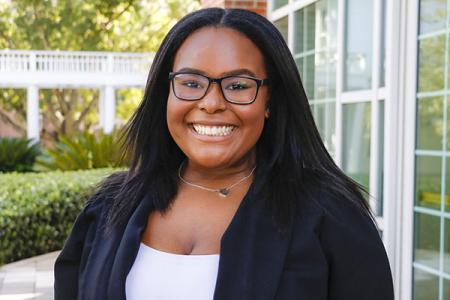 3rd Year
Undergrad
Ohio State University
Hometown
Lindenhurst, New York
Area of Interest
Commercial litigation, franchise law, intellectual property, corporate investigation, and regulation
Why did you choose the College of Law?
There are countless reasons I decided to attend the College of Law though I was primarily persuaded by the location and affordability of our program. Not only is our law school located in the Capital, but it is mere footsteps from the Florida Supreme Court. With that in mind I knew the opportunities for networking, clerkships, and externships would be endless. However, my decision ultimately turned on the cost of attendance along with the value of education. Pursuing my JD here has not only been the most cost effective decision but overall I could not be happier with the culture, resources, and opportunities available here.
What do you feel is unique about Tallahassee and/or the College of Law?
The most unique thing about the College of Law is the people. I have never been surrounded by so many people who are eager, driven, and passionate yet so kind and always willing to help those around them.
What has been the best experience you have had at the College of Law thus far?
Having my contracts professor perform a song of our choice on the ukulele in front of the entire class.
What did you do during your 1L summer?
I had the opportunity to split my summer. So, I spent the first half working in-house with QVC throughout their legal department exploring litigation, ethics and compliance, labor and employment, investigations, and advertising compliance. Then, I moved to Palm Beach Gardens and clerked at Domnick, Cunningham & Whalen where I worked in litigation. I wrote motions in response, sat in on depositions, and wrote some memos as well.