Shannon Wong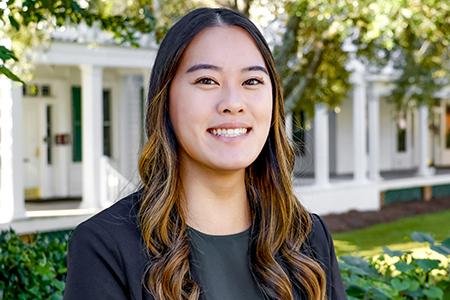 3rd Year
Undergrad
Florida State University
Hometown
Delray Beach, Florida
Area of Interest
Criminal law
Why did you choose the College of Law?
I chose FSU College of Law because of its reputation. Every attorney that I've talked to who graduated from FSU Law raved about the professors, faculty and staff, and their peers that they've remained friends with to this day! I knew it was a community I wanted to be a part of, and I was so excited when I received my acceptance. 
How have you interacted with our alumni network?
My interactions with alumni started before I arrived in Tallahassee. Once I knew I was attending FSU Law, all of the attorneys I was working with introduced me to their friends that graduated from FSU Law. They gave me advice about professors that they had taken just five years prior, and I was welcomed into the family before I had even gone to campus! The local alumni that I've met have been so kind and eager to help me as well, so it's really a state-wide family you're joining when you decide to come here. 
What has been the best experience you have had at the College of Law thus far?
Meeting my fellow classmates! I already know that the friends that I've made at the law school are unlike any other friendships I've had before, and I think that stems from all of us going through challenging experiences together and being able to fully sympathize since we're all in the same boat. Everyone is so willing to help and support you!
Which professor has been particularly helpful to you during your time at the College of Law?
Professor Krieger has been absolutely outstanding! As the go-to guy for externships, he offered me helpful and priceless advice. Not only about criminal law, externships and my career path, but also about law school in general. It was super insightful to talk to him about my struggles as a 1L and to have a personal conversation with him where he acknowledged everything I was feeling, validated my emotions, and helped me figure out what I need to do to be the best version of myself; both as a law student and future lawyer!