Timothy Percell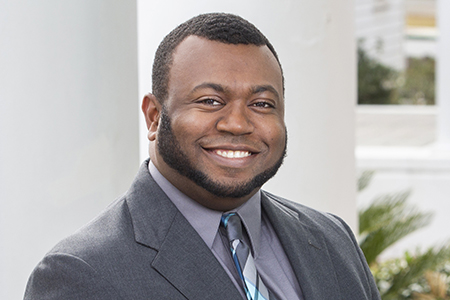 3rd Year
Undergrad
Florida Southern College
Area of Interest
Contracts, Public Interest, Family Law
Why did I choose the College of Law?
First and foremost, I have always been a loyal Seminole fan and it has always been a dream to represent the University in some capacity.  Secondly, and just as important, the tours I received from the Student Ambassadors really pinpointed how prestigious and unifying the College of Law can be.
What do you feel is unique about the College of Law?
The family atmosphere that a new student walks into at the College of Law cannot be replicated.  From the faculty to the students, everyone here genuinely cares for the betterment of their fellow classmates.  If you miss a class, students willingly share notes to help you get caught back up.  This is truly unique to Tallahassee.
What has been the best experience you have had at the College of Law thus far?
Anything having to do with our section.  Whether it is debriefing after a hard test, gathering at one of our monthly get togethers, or just the group message keeping in touch with each other, our section is a closely-knit family that makes this journey worth it.
Which administrative office has been particularly helpful to you during your time at the College of Law?
Each professor has been helpful in their own way, but the Admissions Office holds a special place with me.  Since I first visited on my tour, each member of the Admissions office has been more than welcoming and has provided me with endless advice on law school survival tips.
Give one fun fact about yourself.
I can raise each eyebrow individually.
Why did you become a Student Ambassador?
I love having the opportunity to give back to the College of Law and work with the Admissions office. As well as being able to share all of my great experiences at FSU Law with potential and current students.
Email
tjp18d@my.fsu.edu