Distinguished Alum Award
This award recognizes a Florida State University law school graduate who is distinguished professionally and who has rendered outstanding service to the community as well as to our College of Law. Factors considered in selecting the winner include: professional distinction; good citizenship; and significant contributions benefiting the community, state and nation.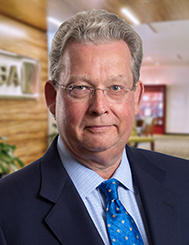 Jeffrey A. Stoops ('84) of Boca Raton, Florida.
Jeffrey A. Stoops is the president and CEO of SBA Communications Corporation—one of the world's largest cell phone tower companies and an S&P 500 Company—a role he has held for almost two decades. Prior to his current role, Stoops was with Gunster for 13 years and rose to corporate partner. He advocates philanthropy, both in and out of the office. SBA aims to increase the amount of money it gives back yearly, and Stoops encourages employees to be involved in their communities. Outside of the office, he sits on several local boards including the Kravis Center for the Performing Arts, the Honda Classic Golf Tournament, Community Foundation of Palm Beach and Martin Counties, and the Seminole Boosters. He and his family formed the Stoops Family Foundation to support social, health-related and educational causes. Stoops and his wife, Aggie, generously support the FSU School of Social Work and are Platinum Chief members of Seminole Boosters. They are investors in the athletic department's Unconquered Campaign and were among the first donors to support FSU's Renaissance Campaign in support of the football program. Because of their generous contributions, the office of the head football coach has been named The Aggie and Jeff Stoops Office of the Head Football Coach. Stoops is a former member of the College of Law's Board of Visitors and a major donor to the law school. He established the Jeffrey A. Stoops Professorship, which is awarded to a professor specializing in the areas of corporate, business or securities law. The Stoops Family Foundation funds at least four Stoops Family Scholars annually here at the law school, who each receive $15,000 towards their legal education.
---
Alumni Association Service Award
This award recognizes a Florida State University law school graduate who has rendered distinguished service to our College of Law over an extended period of time.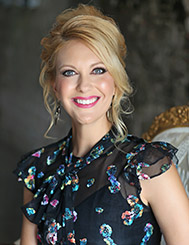 Melanie Shoemaker Griffin ('06) of Tampa, Florida.
Melanie Shoemaker Griffin is an of counsel attorney and senior advisor at Shumaker, Loop & Kendrick, LLP. She is also the founder of Spread Your Sunshine, a company dedicated to providing inspirational products, tools and resources. Griffin has three degrees from Florida State University: a B.S. in business finance, an M.B.A. and a J.D. Upon graduation, Griffin joined Dean Mead, where she practiced for 13 years. She has served in numerous leadership roles and received numerous awards and recognitions, including serving as president of the Central Florida Association for Women Lawyers and The Florida Bar Young Lawyers Division and president-elect of the Hillsborough Association for Women Lawyers, and being selected as a YLD Outstanding Woman Lawyer of Achievement and one of 50 women lawyers included in the book 50 Lessons for Women Lawyers from Women Lawyers. Griffin is a current member of the College of Law's Board of Visitors, and she helps the law school in many ways. Griffin serves as a mentor for students and participates as a speaker on career-related topics for students, including networking, professionalism and work-life balance. She serves as a class agent, encouraging her classmates and other alumni to support the school. Griffin and her husband, Mike, regularly provide sponsorship for regional alumni events.
---
Class of '66 Award
This award recognizes a non-Florida State University College of Law graduate who has rendered distinguished service to our law school and to the community. Each recipient is inducted into the Class of 1966 to commemorate the year that the Florida State University College of Law opened its doors.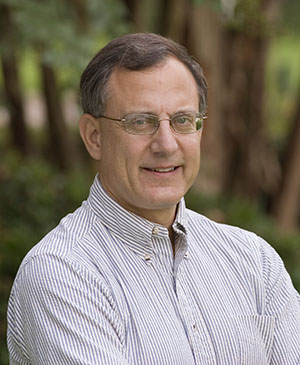 David L. Markell of Tallahassee, Florida.
David L. Markell graduated with a B.A. from Brandeis University and received a J.D. from the University of Virginia. He joined the FSU College of Law faculty in 2002, teaching in the areas of administrative law and environmental law. Markell has published six books, one of which received the annual ABA Section of Administrative Law and Regulatory Practice Award for Scholarship and was cited as "the most outstanding work of legal scholarship in the field." He has also written over 100 articles and chapters that have been selected as among the best law review articles in the field of environmental law. Markell has previously served as the law school's associate dean for academic affairs, as associate dean for environmental programs and as associate dean for research. He was the recipient of Florida State University's Graduate Teaching Award for the 2016-2017 term. Markell is now a professor emeritus and served as the Steven M. Goldstein Professor of Law at FSU Law until he retired in the summer of 2020.
---
---
Exemplary Public Service Career Award
This award recognizes a Florida State University College of Law graduate who has dedicated their career to public service and who has demonstrated exceptional character, integrity, humility and professionalism, as well as the highest regard for ethics.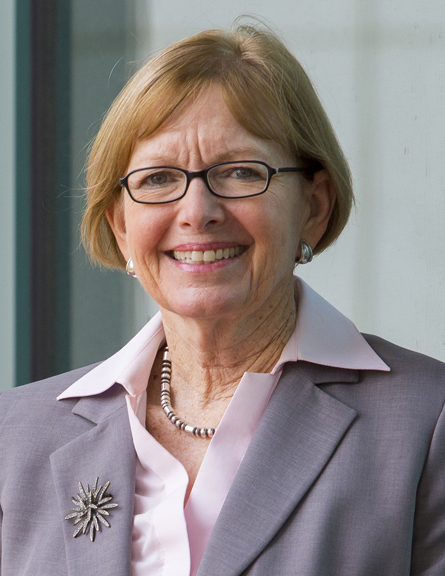 Nancy Daniels ('77) of Tallahassee, Florida.  
Nancy Daniels retired as public defender for the Second Judicial Circuit of Florida in 2016, after serving in the role for 26 years. She was the first woman in Florida to be elected to the position. As public defender, Daniels made a huge impact by helping to create juvenile drug courts, adult drug courts, a mental health court and a veterans' court. Before first elected in 1990, Daniels was an assistant public defender in the Second Judicial Circuit. She also was a clinical faculty member at FSU Law for five years, teaching students who were preparing for criminal externships. While she was public defender, Daniels served as an adjunct professor at FSU Law for more than 15 years. She mentored and taught countless young attorneys and law students. Now in retirement, Daniels is a legislative consultant for the Florida Public Defender Association. As she did during her career, Daniels works tirelessly to review and change laws that have an impact on criminal defense, juvenile justice and mental health. Daniels was honored with the Tallahassee Bar Association's Lifetime Professionalism Award in 2017 for her courageousness and zealousness in fighting for the underdog.
---