This course equips executives and lawyers of private investment funds to address an emerging $10 trillion market, with a focus on the real-world interplay of business strategies, legal structures, and strategic partnering opportunities.
The class covers all the basics necessary to develop a manager-specific strategy for attracting AUM from the HNW, mass affluent, and retail markets. It details the dynamics of the major individual distribution channels to these groups; explains how different product types fit those channels as well as the manager's goals; shows how federal and state securities laws impact marketing and distribution; and highlights outsourcing and partnership opportunities that make the various approaches practical.
Professionals who would benefit from this course include institutional and retail investment management executives and lawyers, including:
Private equity, credit, and real asset managers' executives and counsel 
Traditional public market product manufacturers and distributors
Intermediary, RIA, and gatekeeper origination, compliance & diligence teams 
Law firm fund formation attorneys 
Course partners and sponsors include iCapital, Nasdaq, and Major, Lindsey & Africa. Visit the special course page to learn more about the course modules, industry expert and course instructor Bob Rice, and why executives and lawyers should enroll today.
---
Instructor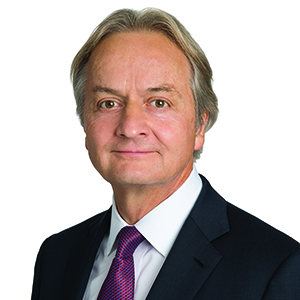 Bob Rice
Founder and Managing Partner
Tangent Capital Partners
---
Frequently Asked Questions
What is my projected weekly time commitment?
Each of the six modules contains approximately 75 minutes of video recording, and learners can expect to spend an additional 2-4 hours on readings and supplemental materials, per week. While the full course is intended to last six weeks, you can view content on your schedule, with a maximum allowance of eight weeks to complete.
Are there any textbooks or required course materials?
There are no textbooks or required course materials. However, it is recommended all learners view the extensive video library of related educational videos attached to the course made available by iCapital, which covers topics such as integration of private markets positions into individual portfolios and how financial advisors evaluate copeting "alternative" products.
Who should enroll in these courses?
These courses are ideal for lawyers in fund creation and private market departments, asset manager executives, product structuring and financial services professionals, product managers, investment and management consulting firms, and financial journalists.
How are the courses graded?
Courses are offered on a pass/fail basis. Learners must participate in the online check-in with their instructor prior to the final assessment and must score at least 75% on the final assessment to complete each course.
In these completely virtual courses, how will I interact with others?
The innovative learning format of these courses allows hardworking professionals to conveniently meet, collaborate, and network with other business professionals. Discussion boards and check-ins with the instructor will allow for engaging conversations. We also encourage learners to join the Stoops Colab Community to further engage with other learners, instructors, and the community.
Can I use the information obtained in these courses as legal advice?
The information provided in each of the above courses does not, and is not intended to, constitute legal advice. The course information serves educational and informational purposes, but the Stoops Center of Law and Business expressly disclaims all liability with respect to actions taken or not taken by course participants based on any or all of the information or other content provided by these courses. 
---
Continuing Education Credits
Delivering Private Investments to the Individual Market: A Business and Legal Guide is approved for the following continuing education credits:
This course is approved for 7.5 CLE credit hours by the State Bar of California.
This course is approved for 8 CE credits by the CFP Board upon successful completion.
This course is approved for 9 CLE credit hours by The Florida Bar.
This course is approved for 7.5 CLE credit hours by the State Bar of Georgia.
This course is approved for 7.5 CLE credit hours by the State Bar of Texas.
This course is approved for 9 CLE credit hours by the Oklahoma Bar Association.
This course is approved for 7.5 CLE credit hours by the Maine Board of Overseers of the Bar CLE.
This course is approved for 7.5 CLE credit hours by the Delaware State Bar Association.
This course is approved for 6.5 CLE credit hours by the MCLE Board of the Supreme Court of Illinois. 
New York attorneys may claim credit earned through participation in this course as New York's Approved Jurisdiction policy applies. They should consult the policy (Approved Jurisdiction List and Policy | NYCOURTS.GOV) for requirements to report 9 credit hours.
The Stoops Center of Law & Business (at FSU College of Law) is listed in the FINRA Compliance Vendor Directory.
The Stoops Center of Law & Business (at FSU College of Law) has been approved to operate as an IAR Continuing Education Course Provider with the North American Securities Administrators Association (NASAA).
*NASAA does not endorse any particular provider of CE courses. The content of the course and any views expressed are our own and do not necessarily reflect the views of NASAA or any of its member jurisdictions.
---
Disclaimer: Please note that participation in the course (a) will not result in a degree from, alumni status with, or earned credit at Florida State University or FSU College of Law (or, to FSU's knowledge, any other institution), (b) will not be recorded on a Florida State University or FSU College of Law transcript, and (c) does not guarantee or suggest that a participant will be admitted to Florida State University, FSU College of Law, or to any other university or institution.