Amelia Rea Maguire Business Law Lecture
---
Amelia Rea Maguire Business Law Lecture
February 11, 2021
 
SECOND ANNUAL AMELIA REA MAGUIRE BUSINESS LAW LECTURE: A PANEL ON THE ECONOMICS OF DIVERSITY, EQUITY AND INCLUSION
At this year's Amelia Rea Maguire Business Law Lecture, we welcomed a panel of experts who provided multiple perspectives on the work being done to address Diversity, Equity and Inclusion (D, E and I) in law firms. We learned about Diversity Lab's Mansfield Rule as a framework for tackling D, E and I as well as how two law firms of different sizes are addressing these issues.
The event featured: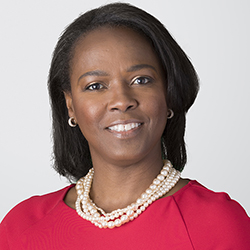 Tiffani G. Lee, Partner, Holland & Knight, Panelist
Lee is a partner in Holland & Knight's Miami office and a member of the firm's South Florida Litigation Group. She concentrates her practice in the area of complex commercial litigation. She is experienced in handling contract disputes, corporate dissolution actions, securities fraud actions, shareholder derivative actions and actions alleging various business torts. Lee has been involved in the firm's diversity and inclusion initiatives throughout her career. Since 2009, she has served as the firm-wide diversity partner. In that capacity, Lee leads the Diversity Council and serves on the firm's Practice & Operations Committee and Partner Compensation Committee.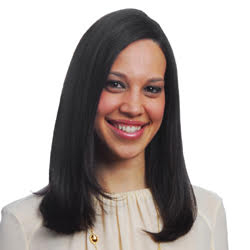 Natalia Marulanda, Mansfield Rule & Knowledge Sharing Specialist, Diversity Lab, Panelist
Marulanda has more than a decade of experience in the legal profession. As an expert on the Mansfield Rule at the Diversity Lab, she promotes diversity and inclusion in law. She began her career as a family and matrimonial attorney at Segal & Greenberg LLP, where she litigated cases involving divorce, custody, child support and family offenses. She then worked with law firms across the country as a law firm relationship manager at Bloomberg L.P., and developed diversity and gender inclusion programs at Paul, Weiss, Rifkind, Wharton & Garrison LLP aimed at the recruitment, retention, development and promotion of women and diverse attorneys.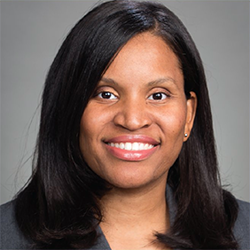 Jenea M. Reed, Shareholder, Stearns Weaver Miller, Panelist
Reed is a shareholder in Stearns Weaver Miller's litigation department. She focuses on all facets of complex litigation in state and federal courts throughout the country. Reed has represented large corporations and individuals in a variety of substantive areas including contract disputes, securities litigation, defamation law, trademark infringement and various business torts. She is a skilled writer who regularly drafts dispositive and appellate briefs. She also chairs Stearns Weaver Miller's Diversity Committee.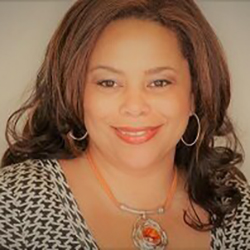 Carla Harris, CEO & Managing Director, The People Institute, Moderator
As the CEO & managing director of The People Institute, Harris helps companies and organizations serve clients better by focusing on the dynamics of workplace culture and cultivating synergy across teams. Harris embarked on her journey in 1997 when she founded ImageWorks, a company to help C-level executives further enhance their professional image in order to be more effective in their roles. In 2018, ImageWorks became The People Institute in order to further align Harris' quest of leading the charge to shift organizational focus from the bottom line to the heart of the people who influence organizational productivity. Her company provides programs and resources on workplace bias and race relations in the workplace.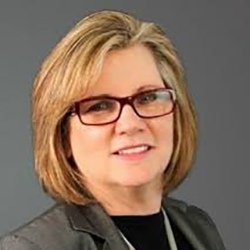 Amelia (Mel) Rea Maguire ('86), Sponsor and Providing Opening Remarks
Maguire is a former partner of Holland & Knight, Steele Hector & Davis, and now president of REA International, an international business advisory firm. She has more than 31 years of private and public experience spanning international trade, corporate finance and economic development. She created the business law lecture series to bring high-level business practitioners and lawyers to the FSU community to share their experiences and insights.