Prof. Landau Publishes Book on Abusive Constitutionalism
---
Prof. Landau Publishes Book on Abusive Constitutionalism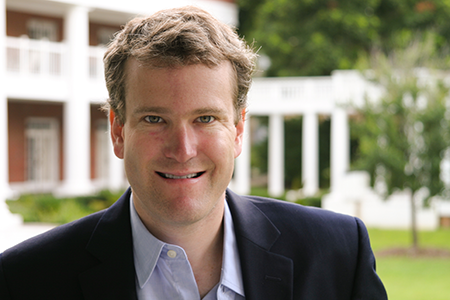 David Landau, the Mason Ladd professor and associate dean for international programs, recently published a co-authored book, Abusive Constitutional Borrowing (with Rosalind Dixon) (Oxford University Press 2021). The book explains how autocrats are utilizing comparative borrowing from liberal democratic constitutional practices to erode democracy rather than to strengthen and improve democratic institutions and policies. Abusive constitutional borrowing, the authors argue, constitutes a dark side of legal globalization. The book addresses current patterns of democratic retrenchment and illustrates the rise of abusive constitutional practices. The book further considers the role of ideologies that help support different modes of abusive constitutionalism and addresses ways to prevent abuse.
"In this era where populism is surging and democracy appears to be on the retreat in so many countries, it is more important than ever to understand the legal and constitutional means that would-be authoritarians use to attack their democratic constitutional orders," said Landau. "A range of practices closely identified with liberal democracy—rights and courts, for example—are frequently fashioned into dismayingly efficient tools to attack rather than fortifying democracy. Scholars and policymakers must be more alive to the risks of these abusive forms of borrowing and less complacent about increasing legal globalization and the protection provided by the merely formal existence of liberal democratic norms and institutions."
Landau is a recognized scholar on constitutional theory, constitutional design and comparative constitutional law. His recent work has focused on a range of issues with contemporary salience in the United States and elsewhere around the world, including constitutional change and constitution-making, judicial role and the enforcement of rights, impeachment, and the erosion of democracy. He has published in leading law journals including the University of Chicago Law Review, Iowa Law Review, George Washington Law Review, International Journal of Constitutional Law and Harvard International Law Journal.
Published on July 23, 2021