Prof. Ryan Serving on Faculty Senate
---
Prof. Ryan Serving on Faculty Senate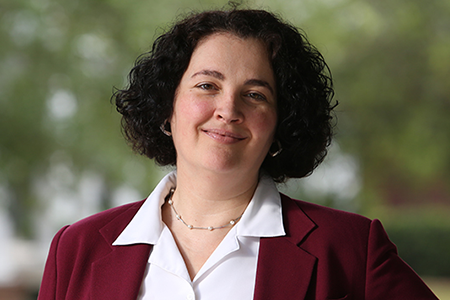 In addition to her important work at the law school, Elizabeth C. & Clyde W. Atkinson Professor and Associate Dean for Environmental Programs Erin Ryan also serves as vice chair of the Florida State University Faculty Senate and a member of the Senate's Steering Committee. Last month, she was re-elected to a second term in each office.
In these leadership roles, Ryan works closely with the Senate membership, the Senate president and university leaders. She reports to the FSU Board of Trustees on the work of the Faculty Senate and communicates with them about faculty concerns on matters of importance to the university. She also reports to the full Senate on the work of the Senate Steering Committee and often shares faculty perspectives on matters of public policy with the media. Ryan also serves on the State University System Advisory Council of Faculty Senates, which is comprised of the faculty leadership of all twelve universities in the State University System. The group advises the Florida Board of Governors and the Florida Legislature on matters of importance to faculty members.
"FSU leads the State University System and others nationwide as a model of shared governance, with a meaningful partnership among faculty, administrators and students in charting our way forward," said Ryan. "It's an honor to be able to represent faculty throughout the university in that process, and with fellow leaders on the SUS-Advisory Council of Faculty Senates, to represent faculty throughout the state."
The FSU Faculty Senate is the basic legislative body of the university. Its elected members formulate measures for the maintenance of a comprehensive educational policy and the maximum utilization of the intellectual resources of the university; determine and define university-wide policies on academic matters; and formulate opinions upon any subject of interest to the university and adopt resolutions thereon, among other responsibilities.
Published on May 21, 2021