Professor Landau Receives FSU Graduate Teaching Award
---
Professor Landau Receives FSU Graduate Teaching Award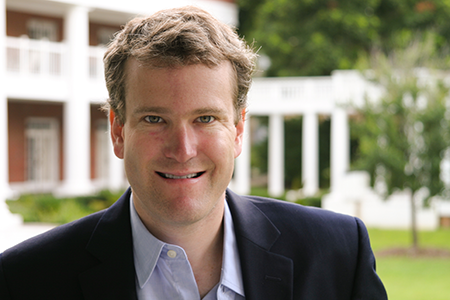 Tallahassee—David Landau, FSU Law Mason Ladd Professor and Associate Dean for International Programs, was one of only eight FSU faculty members selected to receive a 2019-20 University Graduate Teaching Award. He was selected by a committee of faculty and students who reviewed nominations, student questionnaires and support materials. The University Teaching Award recognizes teaching excellence as multi-faceted, involving areas such as providing a positive role model to students, imparting a respect for truth and a love of learning, challenging students' thinking and assumptions, showing respect for all persons and innovative instructional techniques. 
 
Honorees were recognized earlier this month during an online reception and a trophy will be presented in the future. "We thank you for your expert and dedicated teaching service to the students of Florida State University," said FSU President John Thrasher (Dec. '72) in a congratulatory letter to Landau, "and wish you continued success in all of your scholarly endeavors."
 
Landau also received a Graduate Teaching Award in 2012-13. "These prestigious teaching awards are another testament to the strong and dedicated faculty we have at FSU Law," said Dean Erin O'Connor. Since 1993, 17 law professors have received the honor, with Professors Nat Stern, Steven Gey and Landau each receiving two awards.
"It's a privilege to work alongside so many wonderful teachers here at the College of Law, and to teach and learn from our brilliant and motivated students," Landau said.
Published on May 1, 2020