Lexie Dantes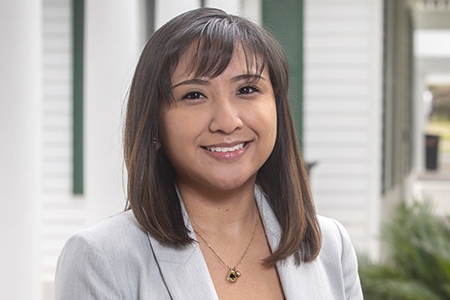 3rd Year
Undergrad
University of Central Florida
Area of Interest
Criminal Law, International Law
What do you feel is unique about the College of Law?
The College of Law is well connected to the various law firms, courts, agencies and departments in our state capital. Consequently, the opportunities in Tallahassee are endless for students.  
 
What has been the best experience you have had at the College of Law thus far?
Wellness Wednesdays are the best! Wednesdays tend to be the busiest days of the week, so it's nice to be able to relax with meditation or one of the many other Wellness Wednesday activities the law school provides.
Which administrative office and/or professor has been particularly helpful to you during your time at the College of Law?
It is difficult to single out a specific office or professor (because they're all incredible), but personally Professor Christopher Busch has helped me a lot. He's given me great academic and professional advice, and I really enjoyed his Legal Writing and Research class. 
Give one fun fact about yourself.
I know the lines to pretty much every Disney song known to man.  
Why did you become a Student Ambassador?
My positive experience with the Office of Admissions played a large role in my decision to pursue my legal education at Florida State Law. Preparing for law school was a nerve-wracking and stressful process. However, the unrelenting kindness and incredible support I received from FSU both prior to and upon entering law school eased my concerns. I was comforted by the knowledge that there were so many people to go to for advice, guidance and direction. Becoming a Student Ambassador enables me to serve as a resource for prospective and admitted students. I want to help students transition smoothly into law school. In addition, I enjoy having an active role in reaching out to undergraduate students and encouraging them to seriously consider FSU Law.
Email
acd18h@my.fsu.edu