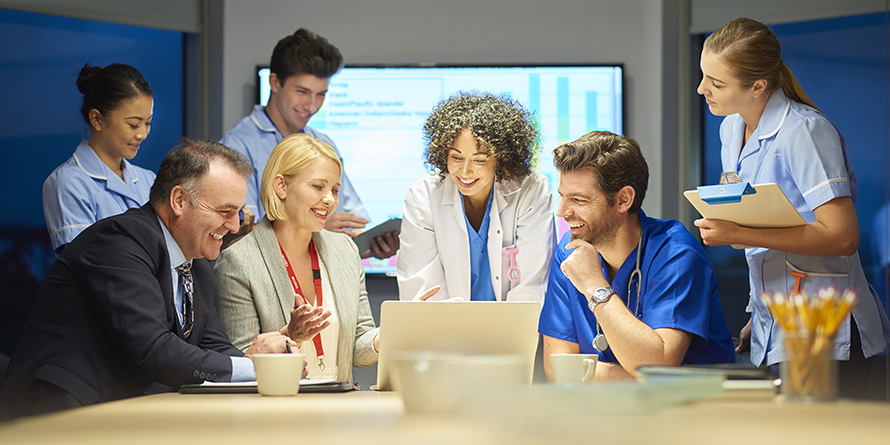 The Juris Master in Health Care Regulation is an online, 30-credit-hour master's in law that can be completed on a part-time basis. The program enables working professionals to acquire legal skills to advance their careers in today's dynamic health care industry.
You will gain a strong foundation in regulatory compliance and health care risk management. You will also acquire essential legal skills, such as: how to read and interpret statutes, regulations and case law, how to identify and address legal risks, and how to design and implement compliance programs. You will learn how to conduct legal research and how to communicate your findings to others within your organization.
The curriculum has been designed for hospital administrators, compliance officers and risk managers, as well as for other health professionals. Students begin their studies by taking foundational courses in Contracts, Torts, Legislation and Regulation, Legal Studies and Research, and Regulatory Compliance. These are all core legal areas that students are likely to encounter while working at a hospital, clinic or other health care organization. Students will then proceed to study more advanced topics in courses such as: Health Care Fraud and Abuse; Medical Malpractice and Liability Insurance; Patient Records, Privacy and Cybersecurity; Risk Management and Patient Safety; and Disability Rights and Workers' Compensation.
Key Benefits
Affordable – Competitively priced for both in-state and out-of-state students. Find more information on our Juris Master Online Tuition page.
Flexible – Can be completed fully online and on a part-time basis
Impactful – Lessons learned can be immediately applied at work
Sophisticated – Courses are taught by the same world-class professors who teach on campus, coupled with prominent industry experts
Relevant – Curriculum developed with the advice of prominent healthcare lawyers and industry professionals
Support – Access to online research databases and other resources available to on-campus students
If you have questions and would like to speak with a member of the Juris Master Program team, please contact us at law-jurismaster@law.fsu.edu or 850.644.7591. 
title-inside title-centered
2