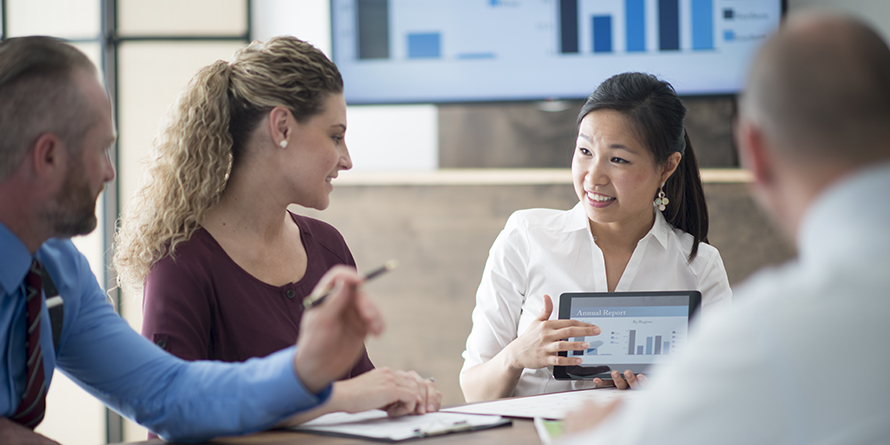 Curriculum developed with the advice of leading financial institutions and the Florida Bankers Association.
The Juris Master in Financial Regulation and Compliance is an online, 30-credit-hour master's in law that can be completed on a part-time basis. The program enables working professionals to gain an in-depth understanding of the law and regulations to advance their careers in today's heavily regulated financial industry.
You will gain a strong understanding of banking law, regulatory compliance, and financial transactions. Working professionals will better understand the compliance issues surrounding their work and be able to effectively strategize for, identify, and understand potential legal and regulatory hazards. Students also gain an understanding of how to implement intelligent risk management programs and determine when legal counsel is needed.
The curriculum is designed for compliance officers and legal risk managers, as well as for other financial professionals, including loan officers, broker-dealers, asset managers and investment bankers. Students begin their studies by taking foundational courses in Contracts, Torts, Legislation and Regulation, Legal Studies and Research, and Regulatory Compliance. These are all core legal areas that students are likely to encounter while working at a bank or other financial institution. Students will then proceed to study more advanced topics in courses such as: Bank Secrecy Act and Anti-Money Laundering Compliance; Consumer Compliance: Deposits, New Products and Operations; Consumer Compliance: Lending; Financial Privacy and Cybersecurity; Economic Sanctions; Broker-Dealer Regulation; and many elective courses for a specialized focus.
Program Highlights
► Online with Asynchronous Courses – Learn whenever, wherever; there is no on-campus requirement. Courses include pre-recorded lectures and interaction with peers and professors through discussion boards and constructive feedback on assignments.
► Innovative and Relevant Curriculum – Benefit from a curriculum developed with the advice of industry professionals and prominent in-house and outside counsel to combine academic knowledge and practice-based learning. The program offers numerous and varied courses that target real-world compliance issues faced by many industries.
► National Recognition – Earn a degree from a top 50 law school and top 20 Public University (U.S. News & World Report, 2022).
► Affordable Tuition Rates – Obtain a competitively priced degree at $683 per credit for in-state students and slightly higher, after scholarships, for out-of-state students. Find more information on our Juris Master Online Tuition page.
► Flexible and Customizable – Take the number of courses that makes sense for your schedule. Students have the flexibility to take the number of courses that works best for them each semester. Additionally, students can select courses from other concentrations, tailoring their curriculum to meet their own professional and personal goals. 
► Outstanding Faculty – Engage in courses taught by the same world-class professors who teach on campus, coupled with prominent industry experts.
► Professional Networking – Interact with alumni, potential employers, faculty members and fellow students in virtual engagement and professional development opportunities.
► Academic Resources – Access online research databases and other resources available to on-campus students. 
► Career Services – Launch or advance a career with support from a full-service career center.
---
We are currently accepting applications for the summer and fall 2024 terms! You can find our deadlines here.
The Juris Master Program encourages all applicants to submit their applications by the priority deadline.
If you are interested in applying after the priority deadline, please email jmadmissions@law.fsu.edu to discuss how to complete an application.
If you have questions and would like to speak with a member of the Juris Master Program team, please contact us at jmadmissions@law.fsu.edu or 850.644.7591.