Griffith University Law School Queensland, Australia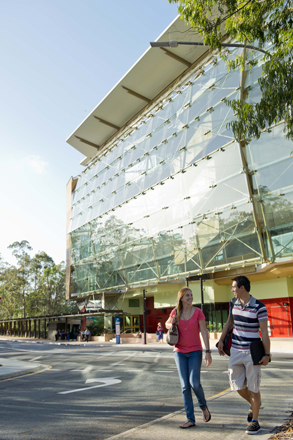 Griffith University ranks in the top five per cent of universities worldwide. It is Australia's ninth largest higher education provider, with over 44,000 students across five campuses in the Brisbane–Gold Coast region of South East Queensland.
Founded in 1971, Griffith was the first Australian university to offer degrees in areas of relevance to today's society, such as environmental science and Asian studies. Now a comprehensive, research- intensive university, Griffith offers a full suite of undergraduate, postgraduate and research degrees in the disciplines of business and government, criminology and law, education, engineering and information technology, environment, health, humanities and languages, music, planning and architecture, science and aviation, and visual and creative arts.
Griffith Law School has been ranked among the top 100 law schools in the 2014 / 2015 QS World University rankings. The School is renowned for its unique focus on social justice, one of the most in-demand areas in the legal profession. At Griffith, students combine practice with theory to learn about the law as a powerful instrument of change, in an approachable environment where they can really get to know the experts teaching them.
title-inside title-centered
2