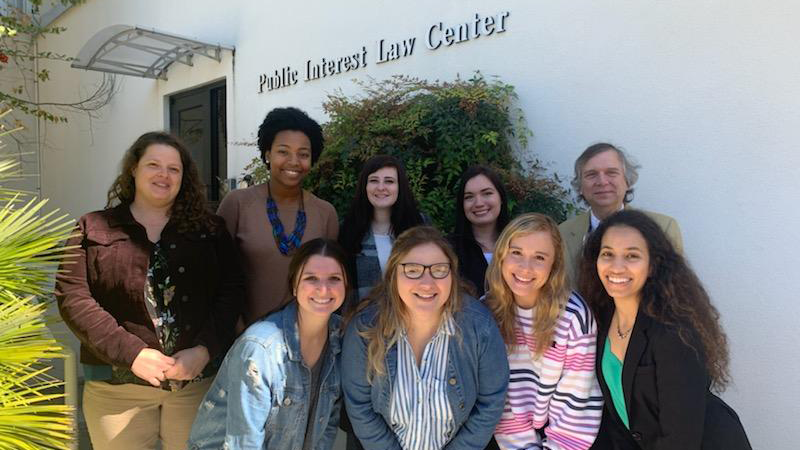 Directed by Clinical Professor Paolo Annino, The Children's Advocacy Clinic is nationally and internationally recognized for its advocacy on behalf of children.
The Clinic represents three categories of very vulnerable children: 1) 0-5 years old; 2) children survivors of sex and labor trafficking; and 3) children with disabilities and/or chronic health issues.  
The Clinic provides each child holistic, full legal representation. The Clinic handles juvenile delinquency, foster care, adoptions, immigration, emancipations, expungements, health care, special education, disability, social security, food insecurity, criminal law and a myriad of public benefits. Law students represent children in both state and federal trial, and administrative and appellate tribunals. The Clinic primarily represents children in Florida, but routinely represents children from West Africa, the Democratic Republic of the Congo, Mexico and Central America.
The Clinic is committed to experiential learning: the fusion of theory and practice. Students learn by doing, through weekly reflective journals, role playing of critical legal stages, weekly dialogue with peers and faculty members about cases, critical observations of the performance of various legal professionals, direct visceral exposure to poverty, unfairness, and systemic injustice, and in-depth interaction with clients and their communities. Students learn the skill sets, substantive law and values to zealously represent their clients.  
The Clinic has received both state and national awards for its outstanding advocacy from The Florida Bar Foundation, The American College of Trial Lawyers, the American Bar Association (Criminal Justice Section), the Association of American Law Schools, the Clinical Legal Education Association, the Florida Association of Criminal Defense Lawyers, the Youth Law Center, and the Florida Guardian ad litem Program.
The Clinic has been featured in national and international media, including The New York Times, Los Angeles Times, Wall Street Journal, San Francisco Chronicle, CNN, The Florida Bar News, WFSU, El Pais (Spain), and Focus (Germany). The Clinic has also been featured in a Canadian documentary, 15 to Life: the Kenneth Young Story.
title-inside title-centered
2