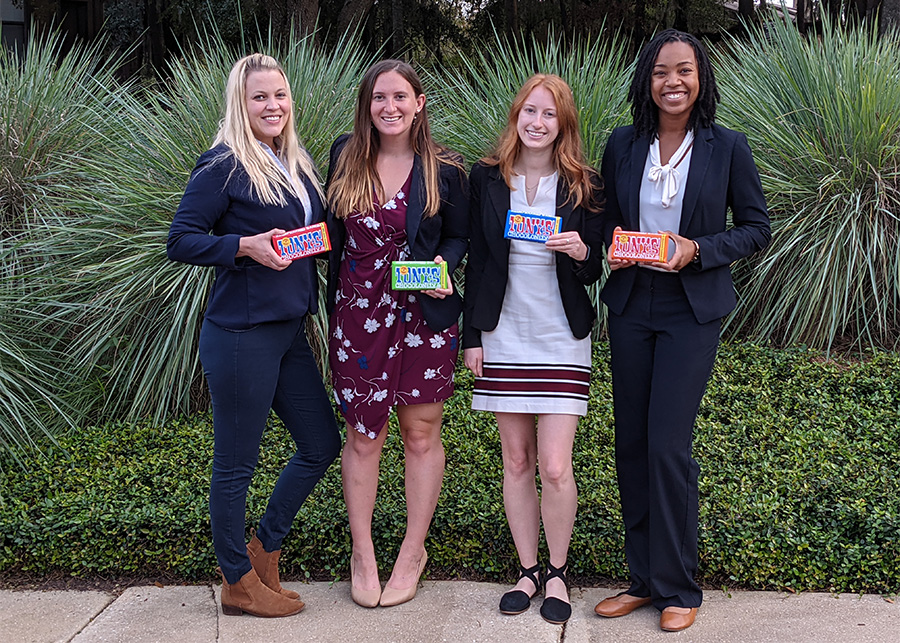 The Human Trafficking and Exploitation Law Project (HELP) is a project within the Children's Advocacy Clinic. HELP students represent individual children survivors of sex and labor trafficking, provide community presentations/outreach on human trafficking, and advocate for legislation to prevent trafficking in Florida and the United States. HELP's advocacy is both domestic and international. HELP aims to ban the importation of all goods in the United States produced through enslaved labor and forced child labor.  
HELP students work on: 1) individual cases of children who have been trafficked or who are at risk of being trafficked; 2) presentations and statewide trainings on trafficking prevention and survivor services; 3) legal strategies to prohibit forced child labor in global supply chains; and 4) empirical research projects on the prevalence of trafficked children in Florida.
HELP has accomplished the following:
1) Law reform: advocated to the Florida Board of Education for the adoption of a rule that requires each student to be taught human trafficking prevention. The rule passed unanimously. HELP's law reform advocacy has impacted 2,791,526 Florida public school children annually.
2) Direct individual legal representation: HELP has obtained trauma therapy and safe houses/residential placements for many children survivors of human trafficking. 
3) Statewide education: a) in collaboration with the Florida Council against Sexual Violence, HELP has created an eight episode podcast series, "Trial Practice: Supporting Survivors of Human Trafficking." b) HELP has created two videos on Forced Child Labor and Chocolate. c) HELP has created: a video on Forced Child Labor in the Seafood Industry. d) HELP students routinely participate in and conduct statewide trainings on trafficking prevention and services.
Project News & Events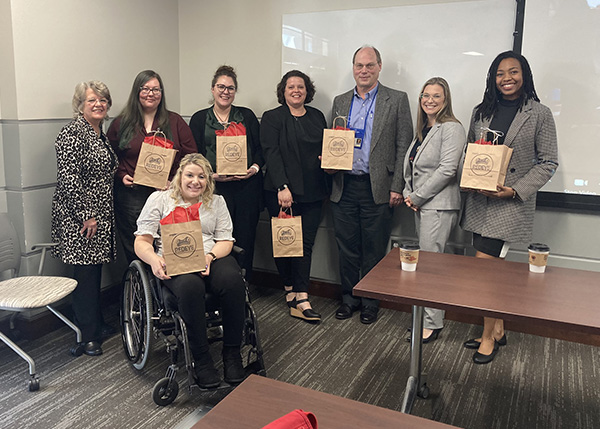 ---
Law Students - How to Apply for Enrollment
Students interested in enrolling in the Human Trafficking and Exploitation Law Project should complete the PILC application and contact Professor Annino or Professor Harley to schedule an interview. There are no prerequisites for this clinic, and CLI status is not required. The clinic is open to all students beginning the summer after their 1L year. 
---
Student Testimonial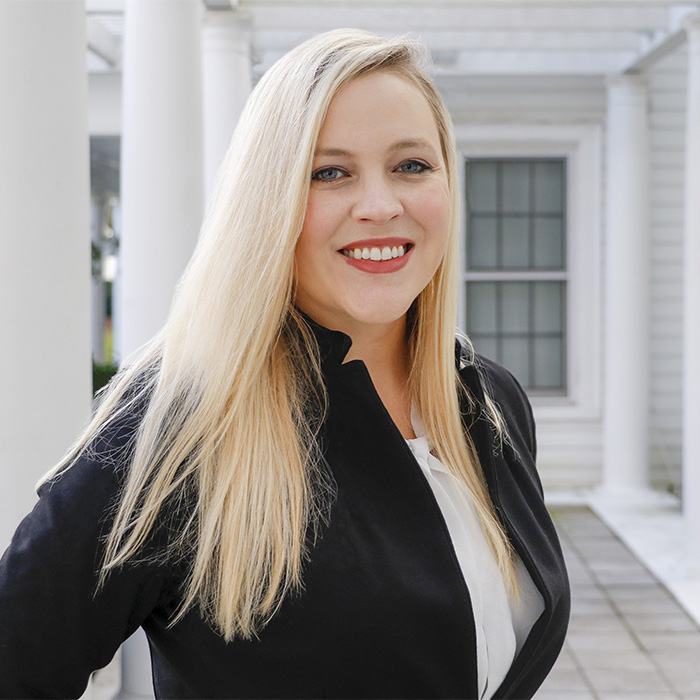 "HELP has meant so much to me and I have been able to learn and participate in so many different things. I have been able to assist and build relationships with clients, work on a podcast about human trafficking, help create videos on trafficking issues in the cocoa and fishing industries, speak at CLE events to hundreds of people, give presentations to at-risk youth, provide research on international trafficking issues, and help with social media awareness campaigns. It has been a wonderful experience that I truly recommend to other law students."
- 3L Melody Andrews
ab
out Lorem Ipsum